Trader Product
All products at the Emporium have a product code, these product codes allow us to identify every product with a unique code.
To get started find the email we sent to you and click on 'OPEN' or the TRADER_?? part.
If you are having problems locating it or can't get started for what ever reason, please contact us.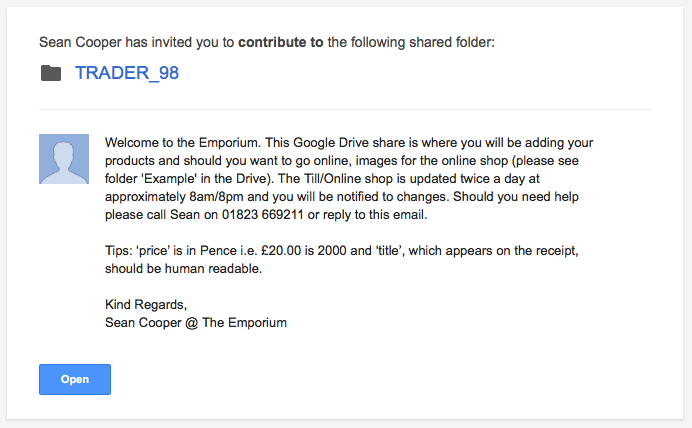 Locating your Product Sheet
1. Goto your Trader Folder on your Google Drive, find the folder Trader_?? in 'Shared with me'.
2. Open (by double-clicking) the file 'Products.gsheet', depending on your settings this may appear as 'Products'.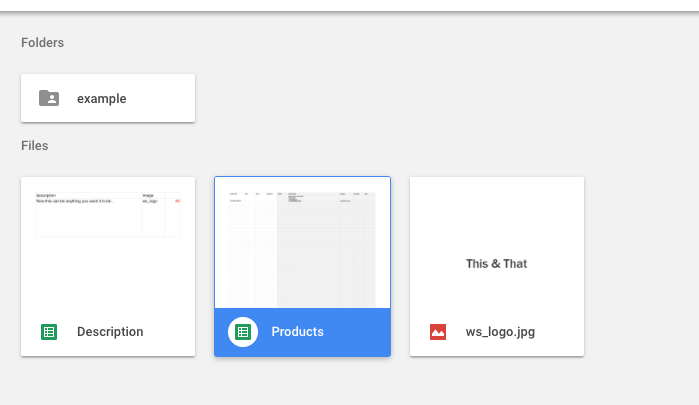 Editing your product sheet
1. The first 3 fields are the most essential:
productID: this is where you put your unique sku number (8 character limit) using your 2 allocated letters i.e. CC001.
title: is a human readable short description (minimum 3 and maximum 56 character limit) of your product i.e. Oak table with red legs. This is visible on the customer receipt.
price: is stated in pence and not pounds i.e. 9900 would be £99.00.
Please note: the productID is typed in at the till to identify the trader, the price and what the product is.
IMPORTANT: do not edit or change the text in top row as these are needed.

2. The discount field is for sale items, i.e. if you want to put something in a sale with 40% off, then you enter '0.40'.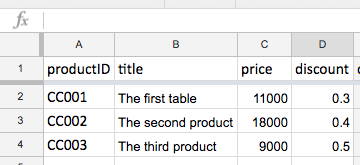 3. For a multi-buy where you have a different price for 5 of one item, then add an M to the end of the productID.

Creating your Product Tags
The product Tag should contain 4 seperate pieces of information:
The product description (or product title)
The product price, i.e. £10.50
Your trader ID, i.e. 98
The product code, i.e. CC009
This information should be clearly written, especially the Product code, on a string tag or sticker (and should be attached to product).
Getting the products Online
To get the product online you need to add the follow information:
online: this should be set to 'TRUE' .
description: this is a detail description of the product. This can be any length and should give the customer all the information they need.
images: is the name of the image file on the drive (see section on Uploading Images). You must have 1 image, but you can have upto 10 images on a single product.
quantity: is the number of items currrently in stock. If you can keep them coming, make this number very large (100000).
Note: Products are automatically removed after a week if out of stock.

To upload images you need to copy/upload these to your Trader Folder on your Google Drive.
Browser:
Goto your Trader folder
Drag the file into the folder
Mobile Phone / Tablet:
Install Google Drive app
Goto Photos (See image)
Please note:
Min Resolution is 900x900px

Formats supported are ".jpg", ".jpeg", ".png"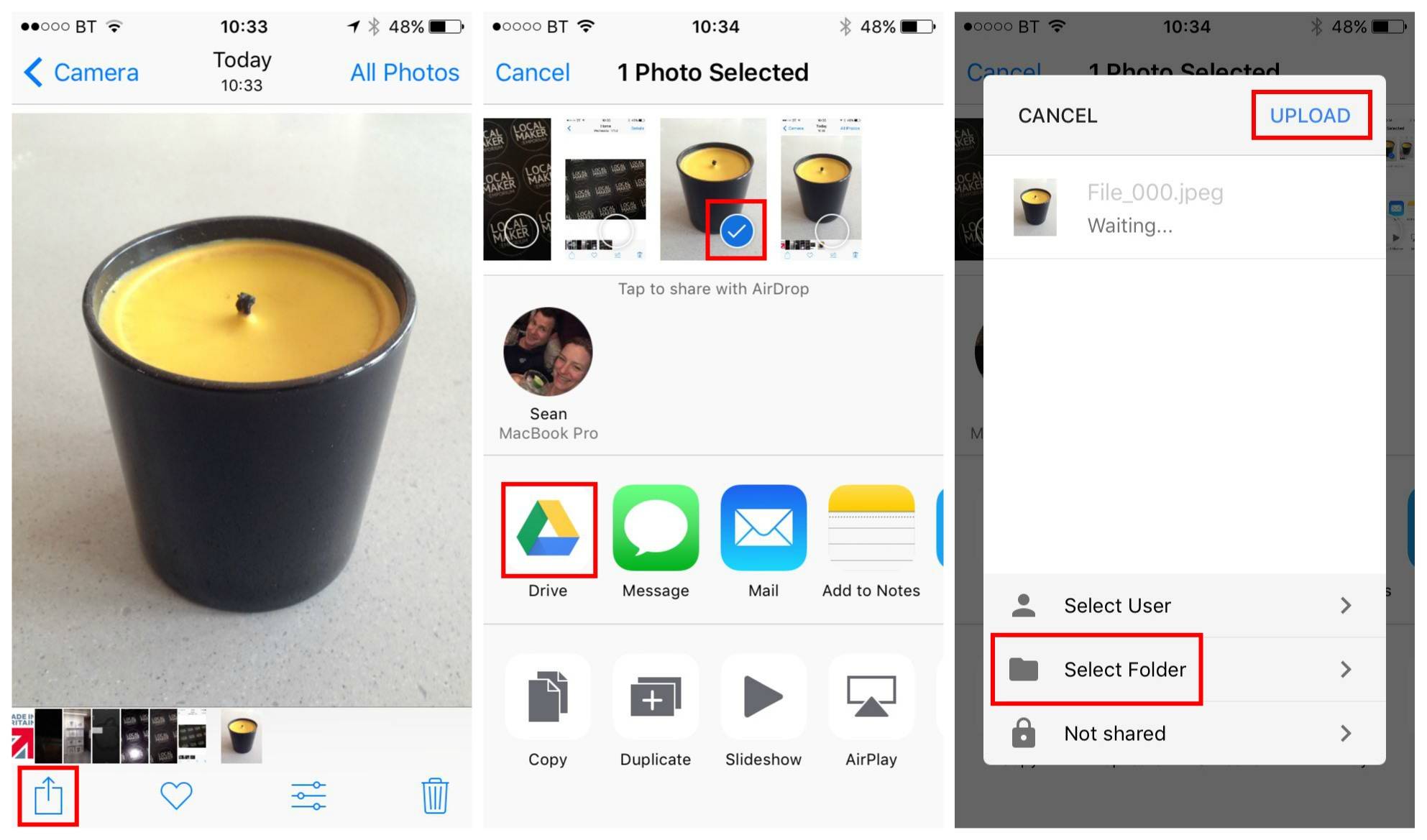 Product Type is the department, i.e. Furniture, Food, Stationary - TBD
Tag descriptively describes the product using key words. Keep Tag usage to a minimum as it will look messy in your section.
With variants you can have a product with options, essentially these are the same product but with a slight variation, such as Colour, Width, Size, etc. Note: This is only for online products.
vname1: The name of the variant, i.e. Size, Colour, Width etc.
voption1: The option title for the product
vtitle: The title of the group of products
vpids: This is a list of the products, usually including its self.
vimage: When the variant is selected this is the image shown. This can only be one image.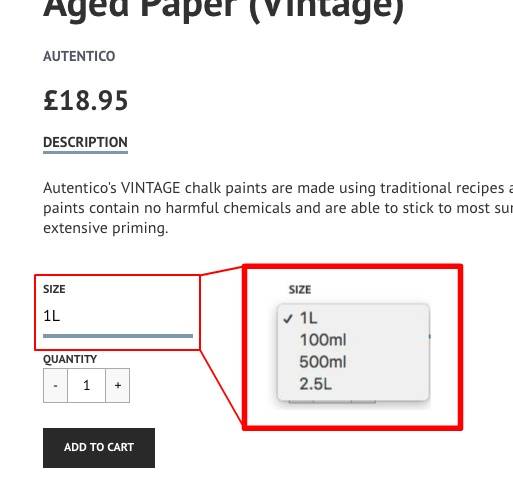 During the year we have a photo shoot for PR & Social media for key seasonal events, i.e. Christmas, Summer, etc. These images are really important to us, they are sent to publications around the country in order to gain exposure. They are also used on the online store and social media as featured products.
You will find these images in a folder called 'Shoots'. These images are Copyright and therefore should only be used for Emporium business.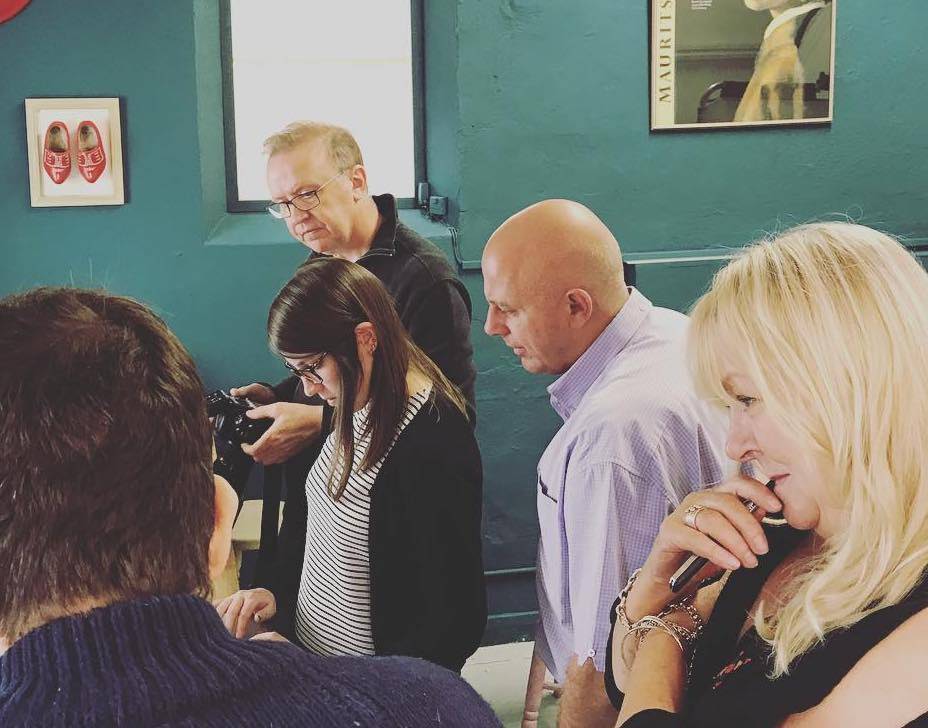 The products update twice a day, 8am & 8pm, please allow at least 48 hours to make sure your products are transferred to the till.
You will receive a detail report after the update showing what was added, updated, uploaded or declined.
If declined then the product is not in the till and requires attention. This could be anything from productID duplication to usual missing image.